San Diego Brewers Guild
CAPITAL OF CRAFT IPA 2020
A Collaboration Brew Celebrating San Diego's Independent Craft Brewers
Hops: Idaho 7, Cashmere, El Dorado, Galaxy
Capital of Craft IPA
ABV: 7% IBU: 55
Collaboration has always been at the heart of San Diego's award-winning independent craft brewing community. This San Diego Beer Week (November 6th to 15th), the San Diego Brewers Guild (SDBG) will release its fourth-annual collaborative beer, the 2020 Capital of Craft IPA. This special, limited-edition release will be available exclusively in San Diego County beginning on November 6th (the first day of San Diego Beer Week), with a county-wide tapping at 7:00 p.m. PT.
"One of the best parts of the San Diego craft beer scene has always been the comradery," says Kris Anacleto, President of the San Diego Brewers Guild and CEO of Booze Brothers Brewing Co. "This beer highlights and celebrates how our Guild members can get together and keep pushing the envelope by making a new version every year while still creating quality craft beer in our own backyard."
The 7% West Coast-style IPA was brewed at Burgeon Beer Company's Carlsbad facility on its 15-BBL brewing system and has notes of tropical and citrusy fruit-forward aromas & flavors with an impeccably clean finish. This year's recipe was collectively developed by eight local breweries, Chula Vista Brewery, Modern Times Beer, Resident Brewing Co., Automatic Brewing Co., South Park Brewing Co., Northern Pine Brewing, & Five Suits Brewing Co., plus Burgeon Beer Co. who led and hosted both the brew and canning days.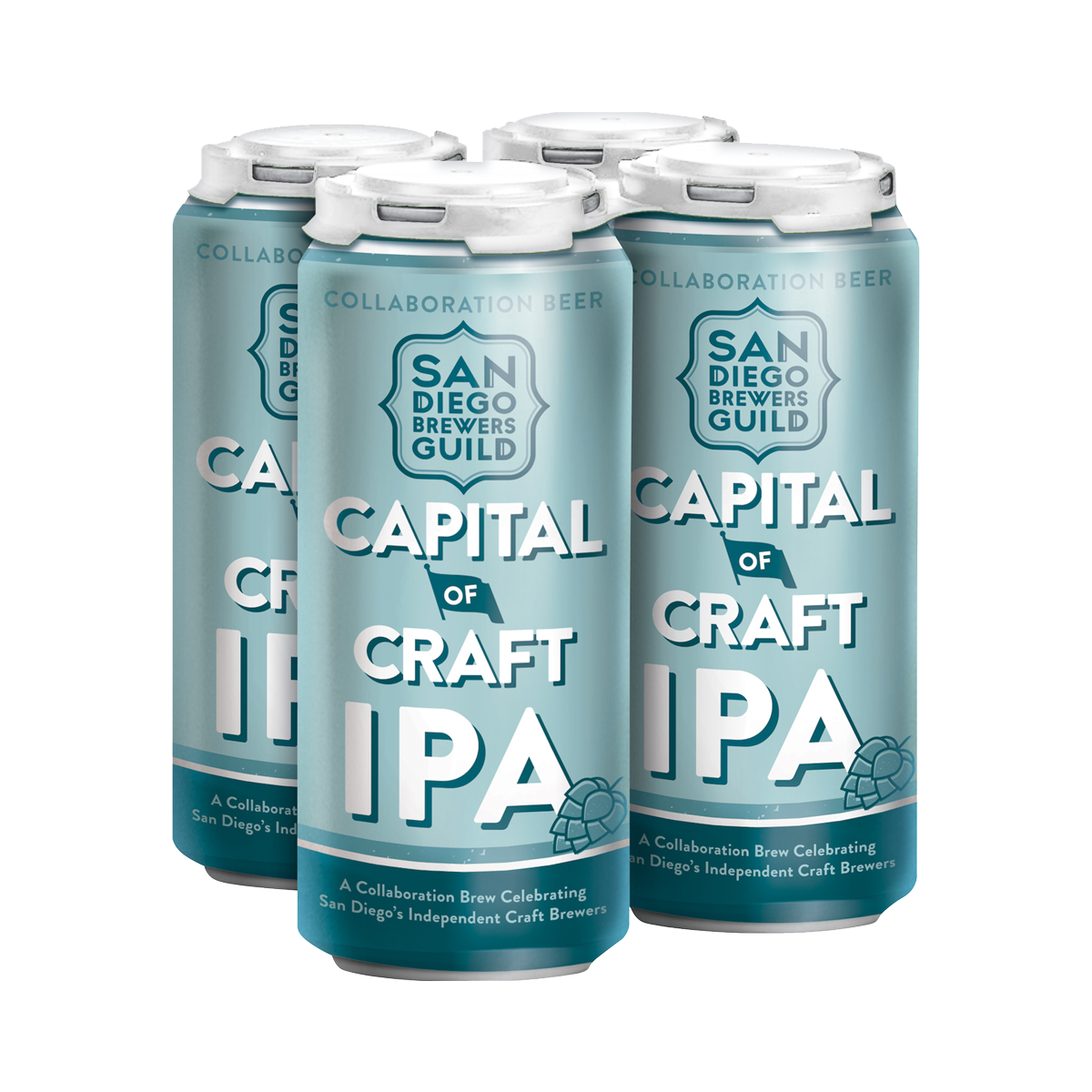 Where to find Capital of Craft IPA
We found 0 matches near you!